Whaaaaaaat,
more?
Er, yes. My Graffiti addiction has been officially diagnosed now. To those for whom little artsy things aren't really their cup of tea, my apologies if these posts keep popping up like toadstools on your friends page. And if you've been commenting on these ... much appreciation! I don't really write much fic anymore, so this is the only way I can really share something that I've put significant effort into.
So for this time, the theme is ...
... Yay. Another new style. Based on the J-rock guitarist Hizaki, who is male (and whose face reminds me too much of Ayumi Hamasaki), as well as those unnervingly pretty things known as ball-jointed dolls (i.e., Super Dollfie).
This first one was drawn for a Facebook friend.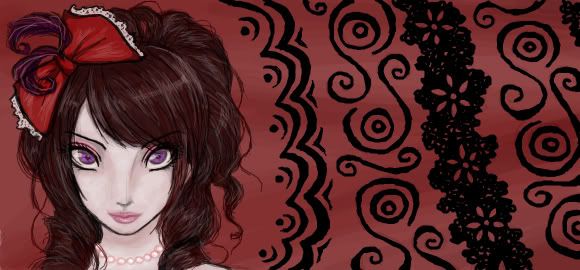 This one is a just-for-fun gag entry in the Graffiti ReGeneration contest; the theme is "green" and it's all about saving the world one plastic bottle at a time (the contest is being sponsored by Dell), so I thought I might as well have a bit of fun with it, even though there is no "cute" or "humorous" contest category this time around.
Feedback is always welcomed, including criticism. Especially criticism. It speeds up the process of improvement.
Current Mood:
cold
Current Music: Versailles -- Forbidden Gate