The latest Graffiti contest on Facebook has "Earth, Air, Fire, Water" as its theme. And since I simply couldn't resist, here are my two entries. I can't say I'm banking on winning anything, but it's still fun to participate and put my creativity to the test.
This is my more serious entry. Fire is based on the Greek chimaera, water on the Celtic kelpie, earth on a combination of Herne the Hunter (English, also generally known as the Horned God and a male nature deity) and the giant wolf Fenrir (Norse), and air/wind on the Aztec feathered serpent, Quetzalcoatl.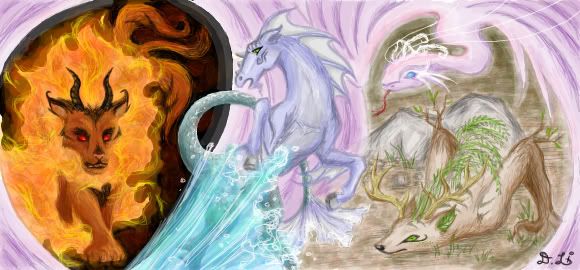 And here are the little guys (there is a "Cute" category in the contest, after all, so I might as well exploit it). They are named, in order from left to right, Fireball, My Little Kelpie, Airemon, and Spot.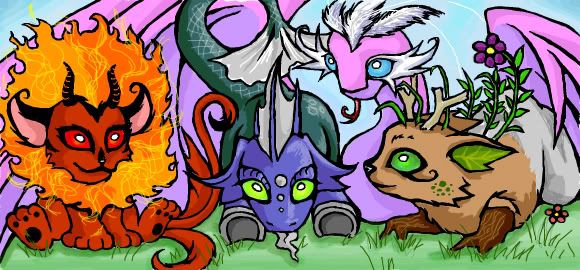 Cheers!
Current Mood:
cheerful