I'm not sure if there is much point to titling graffitis. Nonetheless, this most recent one is called: "Hogwarts Meets Ouran High."
Its secondary title is: "What the Blazes Are We Wearing?"
Its tertiary title is: "Draco Fusses Over Inferior Tailoring, and Harry Unwittingly Imitates a Monkey."
Further suggestions are welcomed.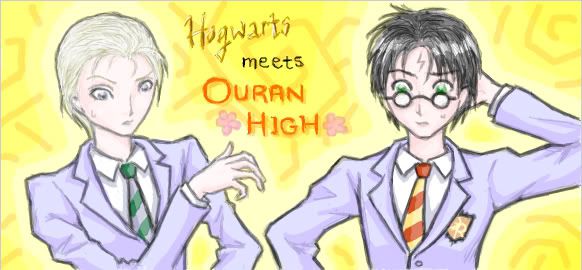 Current Mood:
geeky
Current Music: CSJH -- One More Time, OK?